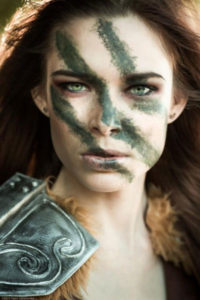 Warrior Women: Weekend Women's Self-Defense Course
July 28-29, 2018
Registration is open for one of our most important courses of the year: The Women's Self-Defense Intensive. Whether your daily routine includes campus life, parking garages in the city, public transit, travel, or loading groceries (and kids), prevention is the best form of self-defense…period. Prevention starts with information.
Let me tell you a story.
A few years ago a high-school girl took this course. Her schedule prevented any ongoing training so this course was her best option. She's in college now. Her father pulled me aside  recently telling me about two situations she encountered this past year.

On a flight, she was seated next to a gentleman who took advantage of the close proximity to see just how much inappropriate contact he could make. The second situation happened as she and a friend secured summer storage for college gear until the fall. Both situations had the clear escalations of predatory behavior and like most practiced predators, the process started subtly under the guise of normal social interaction. BUT…as the interactions shifted to the "predatory interview" this young woman remembered what she learned in the Women's Self-Defense Intensive and noticed the shift. She acted with hard boundaries and sought help.

And guess what?? NOTHING HAPPENED. She was able to prevent two situations that had the clear signs of victim grooming, and in one circumstance, prevented herself from being taken to an isolated location where the situation could have gotten much, much worse.

She had the confidence to speak up, reporting the storage situation to the college administration who will now notify students that this previously popular business is to be avoided.
We hope you never encounter these situations; however, they are all too frequent. This course will give you the power, knowledge, and skillset to be your own body guard without living a paranoid, fearful life. I mean, really. No one should have to live with one eye over your shoulder 24/7.
The course is just 4 hours on Saturday July 28th & Sunday July 29th. What's one weekend banked against the rest of your life?
For more information and early-bird registration follow this link and get enrolled:  Women's Self-Defense Intensive Course
Tammy