An announcement for active members: In support of our community's efforts to curb the spread of COVID-19, our traditional training schedule is suspended until further notice. 
That said, we have created a series of online platforms for you to continue your training journey.
For up-to-date information, please follow our facebook page. Current members – please be sure you are added to our private member groups for online training opportunities. Social media links can be seen below.
Welcome to Kore Self Defense and Krav Maga
We are offering a temporary
virtual-training membership
open to anyone in our community not already enrolled in one of our programs.

Why temporary?
We are a brick and mortar training center. Once society shifts and we can again provide classes in-person, all our energy will go back to the local students.
In the meantime, we will keep you moving and learning with this temporary online training membership.

Train With Kore Self-Defense & Shelter In Place
Current members already have access to this content. The online trial is a great option to try out Kore Self Defense during this time when brick-and-mortar programs are shut down. Whether you're halfway across the country, or across the globe, you are welcome to virtually train with us while you are sheltering in place. There is no expectation of a long-term training relationship with any of our new online-only members.
Cold Weather Situational Awareness – Quick Tips with Tammy Yard McCracken

Chiron Training Certified Self Defense

WE ARE THE ONLY KRAV MAGA PROGRAM IN LOUDOUN COUNTY, VA DIRECTED BY A NATIONALLY RECOGNIZED SELF DEFENSE PROFESSIONAL &  EXPERT LEVEL KRAV MAGA INSTRUCTOR CERTIFIED IN ISRAEL
Please fill out and submit the form below, and we'll contact you with more information.
Sign up for your Free Trial Class and test drive our unique self-defense based training center for yourself.
Our instructor team has over 30 years combined teaching experience. See the difference this makes by signing up for a FREE, no-obligation trial class.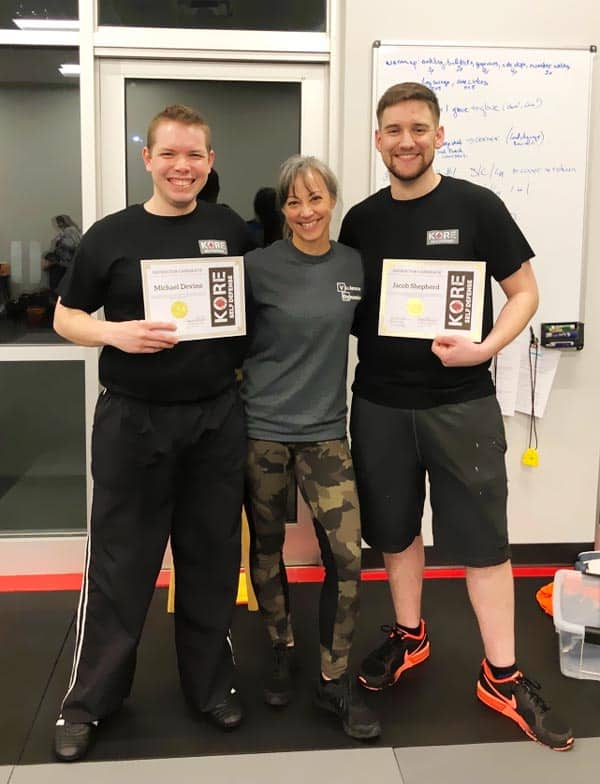 FULL BODY WORKOUT & LIFE SAVING SELF-DEFENSE

Krav Maga is based on simple principles and instinctive movements. This reality-based system is designed to teach street-tested self defense in the shortest amount of time possible.
Learn to defend against common chokes, grabs, and bearhugs, as well as weapons such as guns, knives, and sticks. Equally important, Krav Maga teaches you to function during the stress and psychological trauma of a sudden/violent encounter. You will also learn how to gain power over your own fight/flight responses so you can choose the correct solution to any situation.
Kore Krav Maga features Israeli trained and certified Instructors with direct Lineage to the founder, Imi Lichtenfeld (Sde-Or).
We invite you to train with the most dynamic, practical, and easily learned self-defense system in Loudoun County. Kore Self-Defense & Krav Maga is committed to providing the most up-to-date self-defense training possible. The instructors continuously research training methodologies & trends in violence to ensure Kore's curriculum is effective and relevant.
" The only thing necessary for the triumph of evil is for good people to do nothing. "

Tammy Yard-McCracken
I ran off to New England this past weekend and earned my keep by teaching a short seminar on Intelligent Self-Defense on Friday. [...]
Tammy Yard-McCracken
I teach a seminar called "Cheating". My colleagues like to call it "Cheating with Tammy" because the innuendo throws rocks at political correctness...and [...]
Tammy Yard-McCracken
A couple of weeks ago I received an email from a particularly angry female. I made the mistake of thinking she had emailed [...]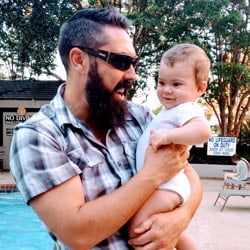 "Amazing Krav Maga training center with world class instructors and phenomenal students to train with. I couldn't imagine a better group with which to be practicing Krav-based self defense. If you read this and are searching for a place to train, your search is over. Sign up for a 3-class trial and see for yourself. You won't be disappointed."
– Christopher Derry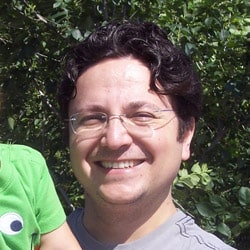 "I've been going to Kore Krav Maga for over a year now mainly attending their diverse classes, one day doing fitness, one day kick boxing, one day practice etc. All the instructors are true professionals and enjoy what they are doing. Since they get so much of the excitement, they teach you to have fun while learning to defend yourself. I was so impressed with the process, I had my son start their kids class."
– Deniz Karadeniz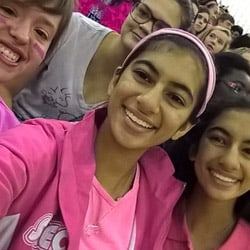 "I came here once on a free class and I have been coming back constantly eager to learn more! I know how to somersault now, defend when attackers are coming from behind and front, attacking, blocking, etc. I would recommend this to young children and adults because this is such a comfortable environment."
– Angel Donn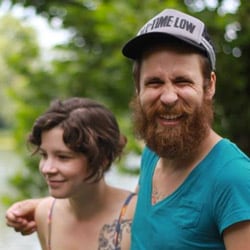 "Awesome classes, legit organization and instructors that not only care about form and technique but also treat you like a person and are thoughtful about avoiding injuries."
– Michel and Kim van Essen
Achieve Your Goals
Flexible membership packages to suit all levels of training to help achieve your self defense goals